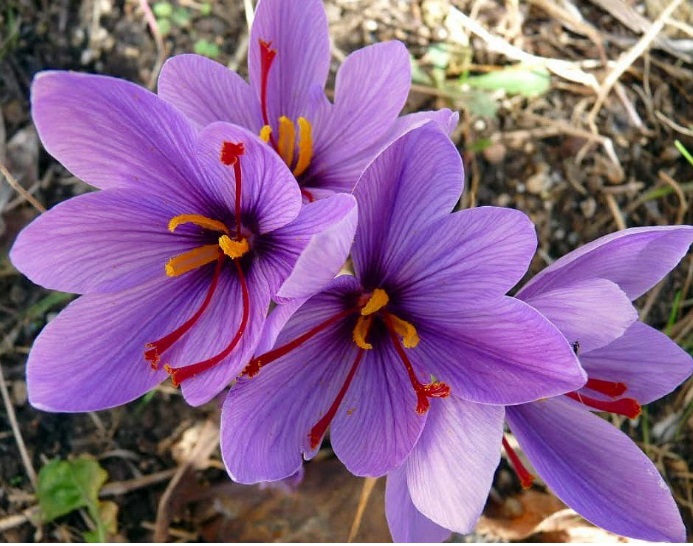 Benefits Of Using Saffron
Depression
Saffron, when taken correctly, is effective at treating mild to moderate depression. It has been proven to be just as effective as some popular prescription medications for depression that is commonly prescribed by doctors to their patients. For it to be effective, the most important thing is to make certain that you are buying 100% real saffron from a reputable dealer. You also need to make sure that the saffron only consists of the red filaments. When you receive the saffron, it is best to soak it in either broth, milk or warm water before you cook with it. This will help make it more potent when you add it to any recipe. If you do not want to cook with the saffron, an alternative way to use it to treat your depression would be to add it into a tea or some milk to consume. To make it, just mix at least ten strands of the saffron into your drink with some sweetener of your choice. Mix it well and enjoy. When taken at night, it can also help treat depression that is associated with insomnia.
Asthma
Asthma can be a really frustrating problem for a lot of people. It can make it very difficult to breathe. The reason it makes it hard to breathe is because your lungs become inflamed. When your lungs become inflamed, your airways begin to restrict which causes less air to be able to pass through. Saffron helps to clear your airways making it easier for you to breath.
Arteriosclerosis
Arteriosclerosis is a very dangerous condition in which the arteries begin to harden. When your arteries harden they have trouble transporting the amount of oxygen needed to different parts of the body. Because this condition is not easy to detect in early stages, it is vital to take precautions early on. This is where using saffron as an herbal supplement can help. An herbal saffron supplement can decrease the chances of getting arteriosclerosis. The saffron acts as a stimulant and an antioxidant to help increase the circulation throughout the body.
Cancer
According to research, saffron can also help aid in a persons fight with cancer. Cancer cells grow by building and creating their own blood supply in the body. Saffron is thought to help fight cancer by entering the cancer cells and sending them a signal to commit suicide (known as Apoptosis), thus leading to the cancer dying off. Saffron contains Carotenoids which are thought to cause toxic and deadly reactions to certain cancer cells in the body, such as leukemia cells, sarcoma cells, and cancerous carcinoma cells.
Menstrual Relief
For women who have irregular periods, they can take saffron to help regulate their menstruation. An herbal saffron supplement can help induce menstruation as well as help relieve pain that is associated with periods. Along with period relief, saffron can also help to reduce chronic uterus bleeding.
Digestion
Saffron is helpful in the improvement of digestion and appetite, because it helps in improving circulation to the organs of digestion. It coats the membranes of stomach and colon which help in soothing gastrointestinal colic and acidity. Kidney and liver problem: This spice s found to be extremely beneficial for the treatment of kidney, bladder and liver disorders. Saffron is considered as a blood purifier
Gas And Acidity
Saffron is effective for providing relief from gas and acidity related problems.
Athritis
I
t helps in relieving inflammation of arthritis. Saffron also provides relief from joint pains. It is very helpful for athletes as it eases fatigue and muscle inflammation by helping the tissues to get rid of lactic acid which gets built up after strenuous exercise.
Insomnia
I
t is said that saffron is also a mild sedative which can be used for insomnia and even treat depression. Taking a pinch of saffron with milk before bed helps in sleep disorders like insomnia.
Fever
Saffron also contains the compound "crocin", which scientists believe that helps in reducing fever. Crocin found in saffron also promotes learning, memory retention, and recall capacity.